Dr. Shane Cradic, Chiropractor in Silver Spring, MD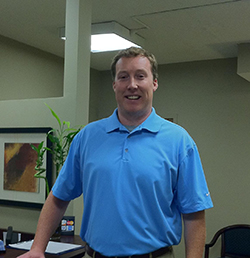 ​Silver Spring chiropractor, Dr. D. Shane Cradic is a native of Maryland and a graduate of Salisbury University on the Eastern Shore of Maryland, where he received a Bachelor's degree in Biology. He went on to pursue the study of chiropractic at Life University in Georgia. After four years of course study and an internship in the university clinic, he received his Doctor of Chiropractic.

Following chiropractic school, Dr. Cradic moved to Washington, DC where he began his own business providing coverage for chiropractors in Maryland and Virginia. This provided invaluable experience treating a variety of conditions in different offices in the region. Dr. Cradic continues his study of chiropractic with post-graduate education in chiropractic neurology, treament of golf injuries, auto accidents, and sports injuries. He enjoys serving the Silver Spring, MD area and surrounding communties with quality chiropractic and rehabilitative healthcare. He enjoys spending time with his family and golfing.

Dr. Cradic is certified by the National Board of Chiropractic Examiners. He is fully licensed in Maryland with chiropractic and physical therapy privileges. He is also licensed by the Virginia Board of Medicine as a chiropractor.